The English Webpage of SFIDA Launched
sfida en
Chairman and CEO of SFIDA launched the English webpage of SFIDA on 4 August 2021.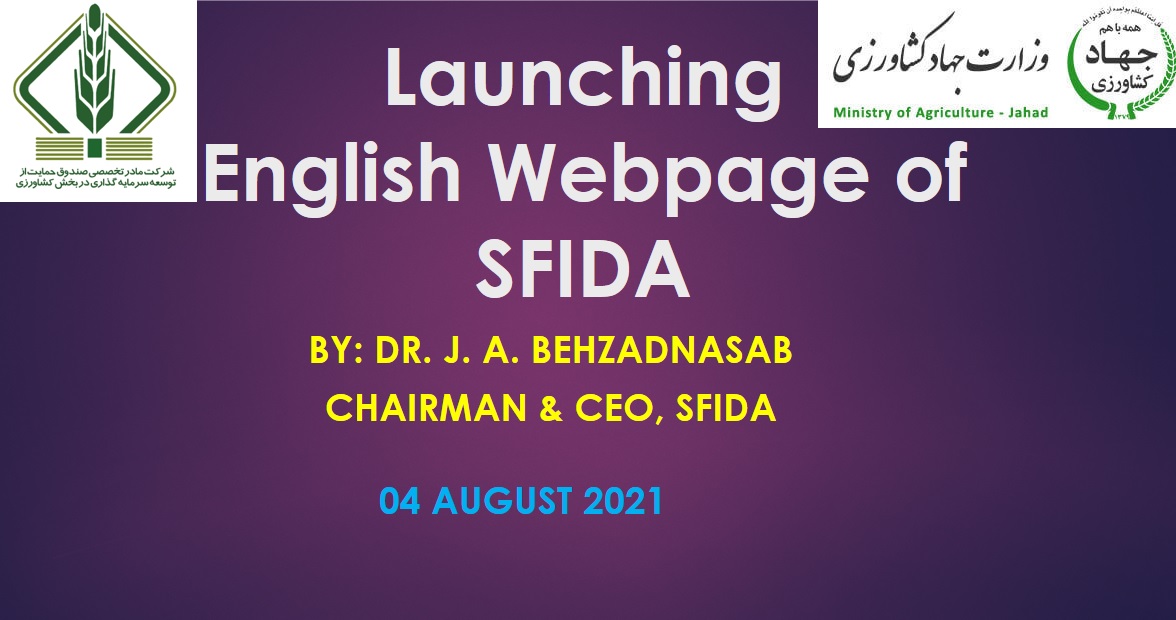 Chairman and CEO of SFIDA along with members of the board, CEOs and representatives of the SFIDA in national and provincial funds attended in a webinar organized by SFIDA on Wednesday, August 13, 2021. "Although there are many good experiences in the world which can be useful  for us, we have also success stories with SFIDA and its affiliated Funds to share with the world. Once it was selected by CIRDAP as a success story of Iran and shared with its 15 member countries" Chairman and CEO of SFIDA said.
He added: "Documenting and creating a special space for introducing the SFIDA in different platforms and websites should be on the agenda." He mentioned: The English website is one of the platform to present us to the world which can be considered as entrance gate to the world.
Behzad Nasab stated: modeling of the success stories should be done and activities of SFIDA should be presented scientifically and up-to-date to domestic and foreign conferences. Hossein Shahbaz, an international affairs expert of the SFIDA, also spoke about the objectives, programs, process and possible activities in the international arena and added: "It is better for the SFIDA and its affiliated funds to be more familiar with international organizations similar with SFIDA approach operating in Iran and outside and engage in wider activity in this area. He asked the CEO of Funds present at the meeting to send their proposals for further interaction with international organizations and institutions to the international unit of the SFIDA.